Marbella
Marbella is a city and resort area in southern Spain's Costa del Sol, part of the Andalusia region. The Sierra Blanca Mountains are the backdrop to 27 km of sandy Mediterranean beaches, villas, hotels, and golf courses. West of Marbella town, the Golden Mile of prestigious nightclubs and coastal estates leads to Puerto Banús marina, filled with luxury yachts, and surrounded by upmarket boutiques and bars. Immerse yourself in one of the greatest party cities in Europe. Marbella positively buzzes with non-stop party vibes in the busy summer season. Think endless beach & pool clubs, cocktails, Instagram moments, rubbing shoulders with well known celebs, top DJ's and late, late night parties!
Set against the stunning backdrop of the crystal clear Mediterranean sea, the possibilities are endless for a fun and memorable packed weekend away with your friends, celebrating their last nights of freedom for their stag or hen do, birthday or just that trip away with your best mates! Enjoy hot sunny days in Marbs, with countless activities to choose from to fill your time and entertain everyone's needs and wishes, from lounging at chinquirittos,tasting the famous paellas, to sipping champagne with celebs at some of the world's most famous beach clubs and main events.
If you're more of the adventurous types, why not try your hand at an off road mountain safari, or spend the day cruising the Andalucian shoreline on a stunning boat cruise. For the adrenaline junkies and outdoors types, try paintballing, bubble football, go karting or even an afternoon on the back 9, golfing!

Whatever you fancy VIP is on hand to take care of all your requirements on your Hen or Stag Weekend. Below we'll take a look at some of the most popular activities to whet your appetite.

Best Marbella Hen Do Ideas 

Cocktail Making - Ever popular, spend an afternoon mixing and drinking some fabulous cocktails.
Cheeky Butlers - Spice up your afternoon by inviting an almost naked hunk, to take care of your every need.
Beach Clubs - Hang out and soak up the vibes at some of Marbella's most famous beach clubs
Party Boat- Party like a rockstar with like minded people on a luxury catamaran.
Yacht Charter or Catamaran Hire- Chill out, unwind with a drink or two on a stunning private cruise.
Spa Session- Relax and unwind from the pre wedding stress, ultimate indulgence.
Nightlife- VIP entrance into some of Marbella's most intoxicating nightlife.
Pole Dancing Lessons- Shake your stuff with your hens. Giggles galore!
Champagne Breakfast- Start the day in style with champagne and a cheeky butler to serve.

Best Marbella Stag Do Ideas

Yacht Charter or Catamaran Hire- Chill out, unwind with a drink or two on a stunning private cruise
Lapdance Lounge - No stag weekend is complete without a trip to a Lapdance lounge!
FootGolf.- Ever popular, this a perfect way to get the lads out the bar and the competitive juices flowing!
Quad Safari - Blow away those hangovers with a white knuckle ride through the stunning Andalusian countryside.
5 a side football - Unleash your inner Messi and put the boys to shame with your fancy footwork!
Paintball - Get tooled up and ready to take out the stag with some action packed fun.
Beach Clubs - Hang out and soak up the vibes at some of Marbella's most famous beach clubs

Marbella Beach Clubs & Nightlife

Marbella is known globally for its incredible nightlife and high end bars, If partying by night and relaxing by day is your thing then Marbella ticks all the boxes. Opulent Beach clubs serving endless cocktails, combine nicely with open air superclubs, where you can sip champagne until the early hours.

Situated on the ever sunny Costa Del Sol, Marbella has something for everyone. Get lost in the old town amongst glittering churches and trendy boutique bars, or head to Puerto Banus, to check out the super yachts and designer outlets by day, and then hit the exclusive bars and clubs nestled around the marina.

VIP have put together a list of recommended bars and beach clubs, Don't worry we've tried them all to save you time!

Opium Beach Club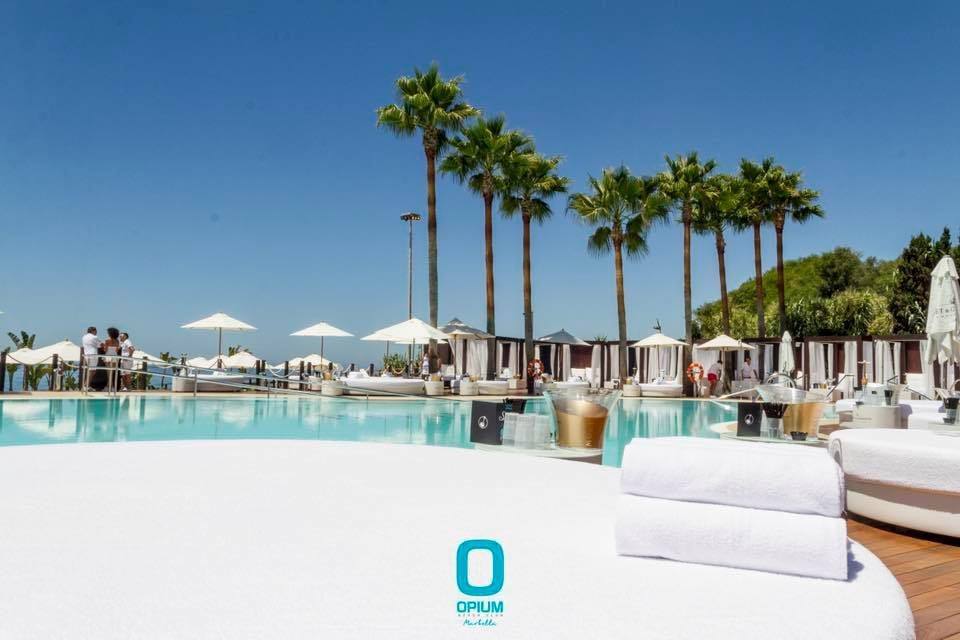 The latest in style and cool. Opium beach club is the perfect place to chill with your group. Soak up some rays and ambient vibes. Expect to expect the best. The service here is immaculate and with amazing views of the mediterranean grab a glass of fizz, and watch the sun go down.

VIP Highlights
Moët Chandon
Privileged beach club
Bar and cocktails of the highest quality and service.


La Sala Beach Club


Expect only the best at Marbella's most stylish beach club. Situated on the shore of the most popular beach in Puerto Banus, La Sala by the Sea offers the ultimate beach club experience with pool and beach beds designed in a Thai inspired theme.

Spend your weekends experiencing a different ambience with our live DJs, who play the best funky grooves. With our extensive cocktail menu, stunning pool and blue sea, there's never a dry moment at La Sala by the Sea.

VIP Highlights
Funky Beach Grooves
Signature dishes with a Thai twist
Amazing Cocktails

Tibu Nightclub


Marbella is renowned for its glitz and glamour, a playground for the rich and famous. Indulge yourself at the best club venue in Puerto Banus. Just a short walk from the famous marina. You can expect stunning decor, international DJ's, cocktails and an ambient party vibe!

VIP Highlights
Open air roof terrace
Table & bottle service
Party until late.


Linekers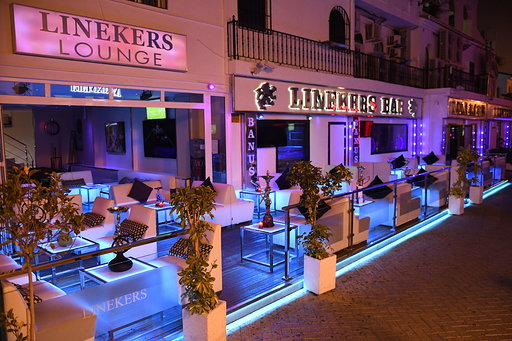 No Hen or Stag weekend to Marbella is complete without a night at the world famous Linekers bar. Situated a short hop, skip and a jump from Puerto Banus Marina, this is the place to indulge in night time decadence. With Huge VIP areas, waiter service, international DJ's expect an electric atmosphere and sizzling party atmospheres.
VIP Highlights
Podium dancers
VIP party package
Firework bottles

Eating out in Marbella

With a perfect location on the Mediterranean shoreline, Marbella is at the front of the queue when it comes to dining in style. There really is something for everyone, from fresh local seafood (the sardines are a must!) to the very finest international cuisine, You'll find it hard to go hungry in Marbella!

VIP have carefully selected our 3 favourite eateries in Marbella which will suit all budgets. Let's be honest, no one wants to survive on a kebab home every night.

The Point Beach Restaurant

Situated just up the road from Opium Beach, The Point is the perfect place for a lazy afternoon of food and cocktails. With an extensive menu offering Pizzas, Burgers, Salads and plentiful options from the grill.
For the more adventurous there is also an expansive Sushi menu. Perfect for those that want to have a day on the beach and not break the bank. Oh and the cocktails are great too!


Tango's Argentinian Grill

Trust us, this is the best steakhouse in Puerto Banus! Established for 25 years, you can expect a warm welcome and mouth watering steaks to boot!
The restaurant also boasts an extensive wine list, and if steak is not your thing, then there are plenty of other options, including a great Italian menu.
With Private dining options and private booths, groups can also take advantage of unlimited drinks during their meal.
Situated only a few yards from Puerto Banus's infamous nightlife, this is the perfect venue to line your stomach before the night ahead.

La Sala Restaurant


Puerto Banus hottest tables are found here. La Sala has fast become the place to be seen in Puerto Banus! The ultimate social and dining experience. With Numerous seating areas you'll be spoilt for choice.
The Front Terrace, always busy, is the perfect place to sip cocktails and watch the world go by. Meanwhile the rear terrace enjoys spectacular views of Marbella's famous mountains.
The a la carte menu offers an unforgettable dining experience with a varied menu including Spanish and international cuisine.


Marbella Getting Around


For any newbies to Marbella, it can take a while to get your bearings, unlike most British cities everything is not within walking distance! It's important to consider this when planning your weekend. The distance between Marbella town and Puerto Banus is roughly 4 miles, so not ideal in heels! VIP can arrange transfers for your group, taxis and Uber are also plentiful expect to pay around 10- 15 euros for a one way trip

On the plus side if you're staying in Marbella Town or Puerto Banus, everything you need is within easy walking distance. VIP recommends you take some time to explore the Old Town in Marbella, a trip to Orange Square is a must, Get lost for the afternoon exploring this beautiful part of Marbella, perfect for those Instagram moments!

Alternatively if you're based in Puerto Banus a stroll round the Marina is recommended.Take some time to check out the super yachts or chill in one of the many bars with a drink or two!

On Arrival into Malaga Airport, Marbella is situated roughly 30 miles to the east, expect a 40-60 minute transfer depending on the traffic. VIP recommends you book return transfers and avoid overpaying in the local airport taxis!

VIP goes to every length to make sure that you are looked after from the moment of your initial enquiry to your flight home. We provide a 24 hour rep service, when you're in Marbella, so in the unlikely event that something does go wrong, our team is on hand on the ground to help you out.

Planning a hen or stag weekend can be a stressful and time consuming task, that's where VIP can help you save time, money and hassle!

We will always include Airport transfers as standard for your group, Activity transfers where necessary, We will pre book meals for you, so there's no arguing over the bill.

Speak to one of our team today, about some of our incredible value packages, which we've carefully selected to make sure you have the most memorable and
fun-filled weekend. It's VIP from start to finish!